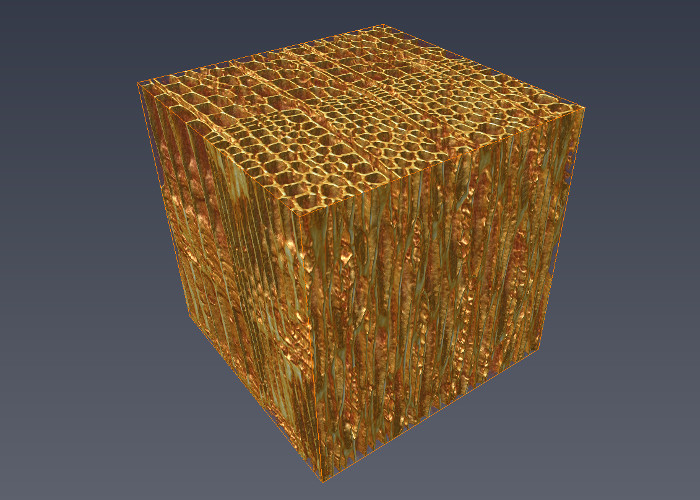 Wood tissue.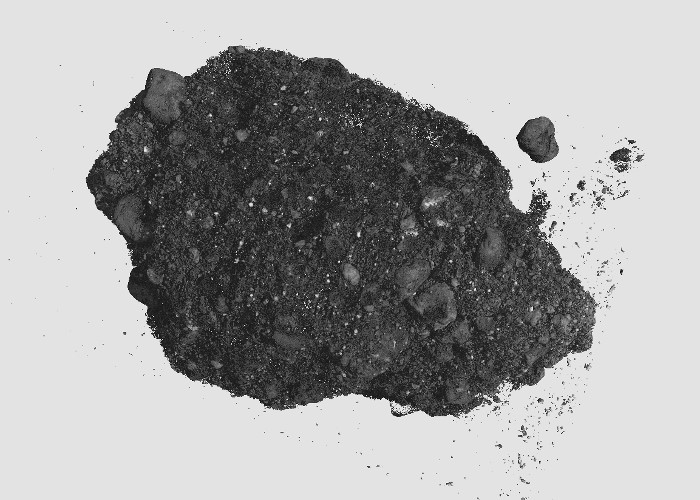 3D visualization of soil aggregate.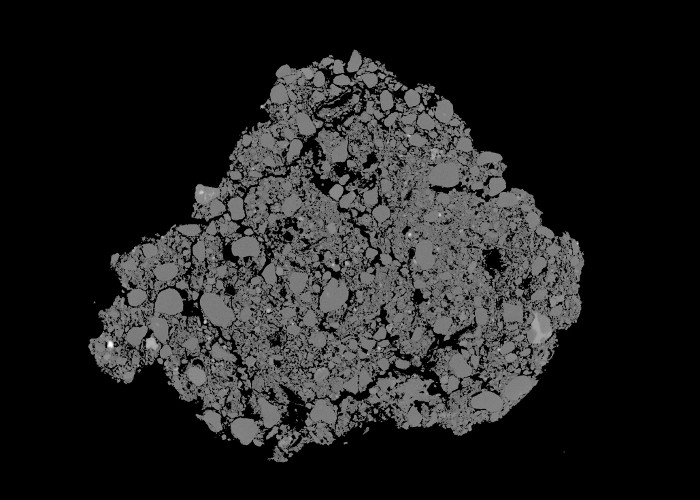 2D crossection of soil aggregate.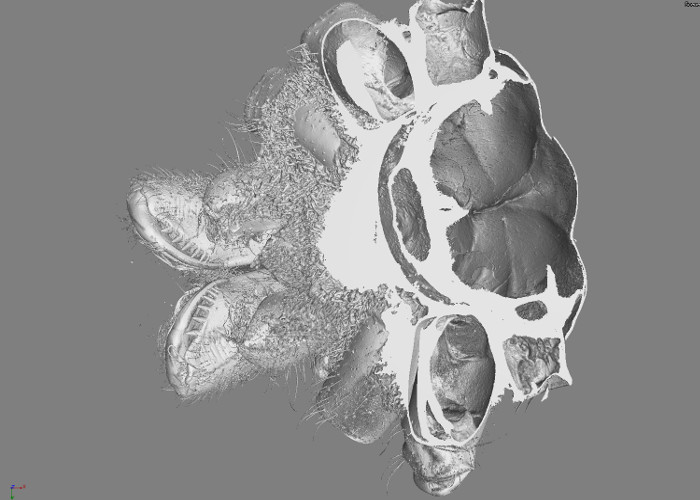 Spider's mandibles.
Fine grained sand on the barrier from the coarse sand.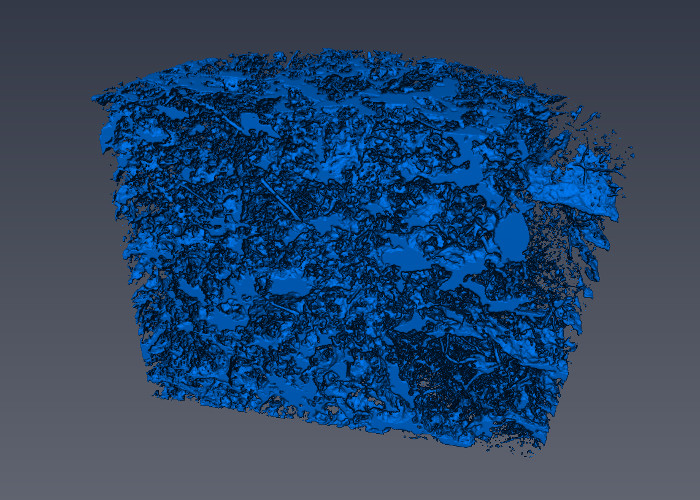 Macro-pores in a soil sample.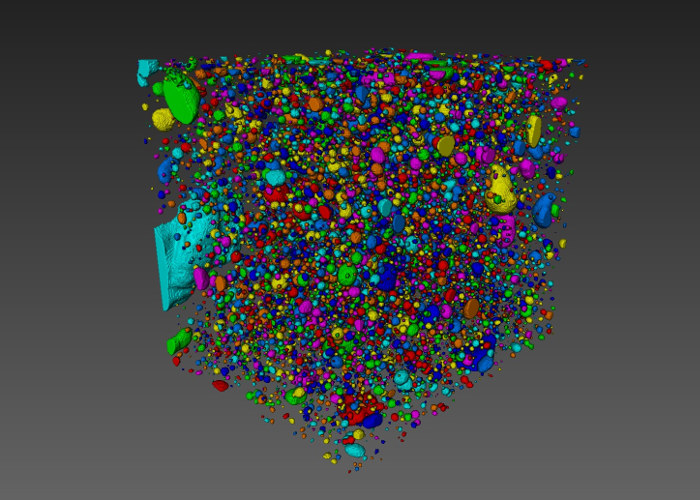 CO2 bubbles in a raw dough.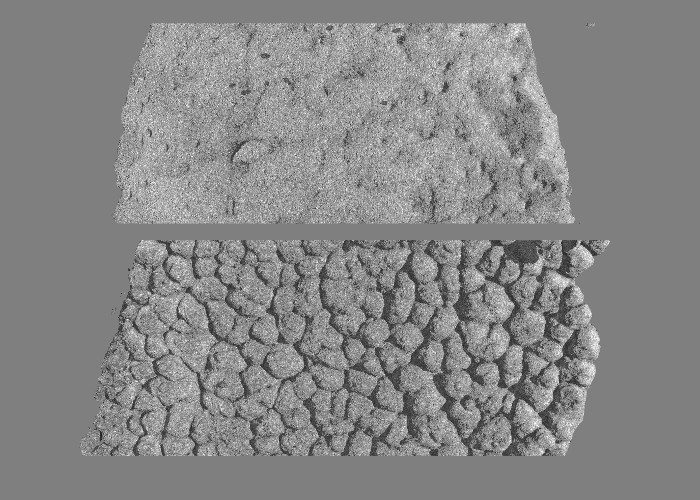 External and internal surface of a egg shell.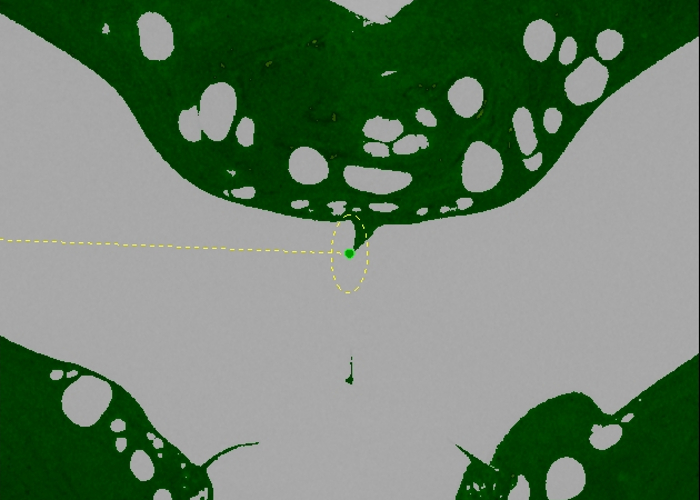 Air bubble defects in a plastic specimen.